AZULEJOS
An Azulejos refers to ceramic decorated tiles from Spain or Portugal. Originally of Arab manufacture "al zulaydj", these tiles are decorated with geometric patterns or figurative. They are found both indoors and outdoors for façade cladding. This art was first developed in Andalusia in the fifteenth century before experiencing its peak in the eighteenth century Portugal. It remains today a living art in the south of Spain and Portugal.
The idea is to be inspired by this ancient art then transpose it into a contemporary urban practice using stencils instead of ceramics.
Un Azulejos désigne en Espagne et au Portugal un carreau ou un ensemble de carreaux de faïence décorés. Originellement de fabrication arabe «al zulaydj» , ces carreaux sont ornés de motifs géométriques ou de représentations figuratives. On les trouve aussi bien à l'intérieur de bâtiments qu'en revêtement extérieur de façade. Cet art s'est d'abord développé en Andalousie au XVe siècle, avant de connaître son apogée au XVIIIe siècle au Portugal. Il reste de nos jours un art vivant dans le sud de l'Espagne et au Portugal.
L'idée est de s'inspirer cet art ancestral pour ensuite le transposer dans une pratique urbaine contemporaine en utilisant des pochoirs au lieux de la céramique.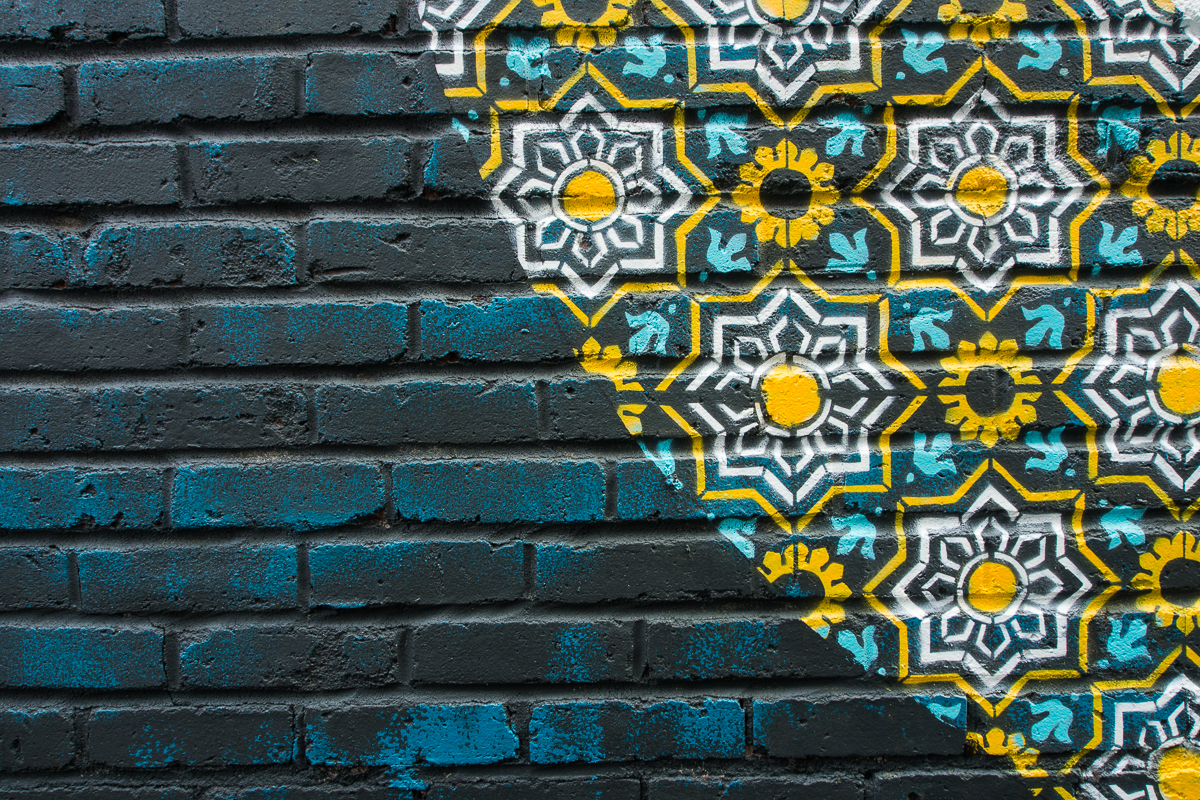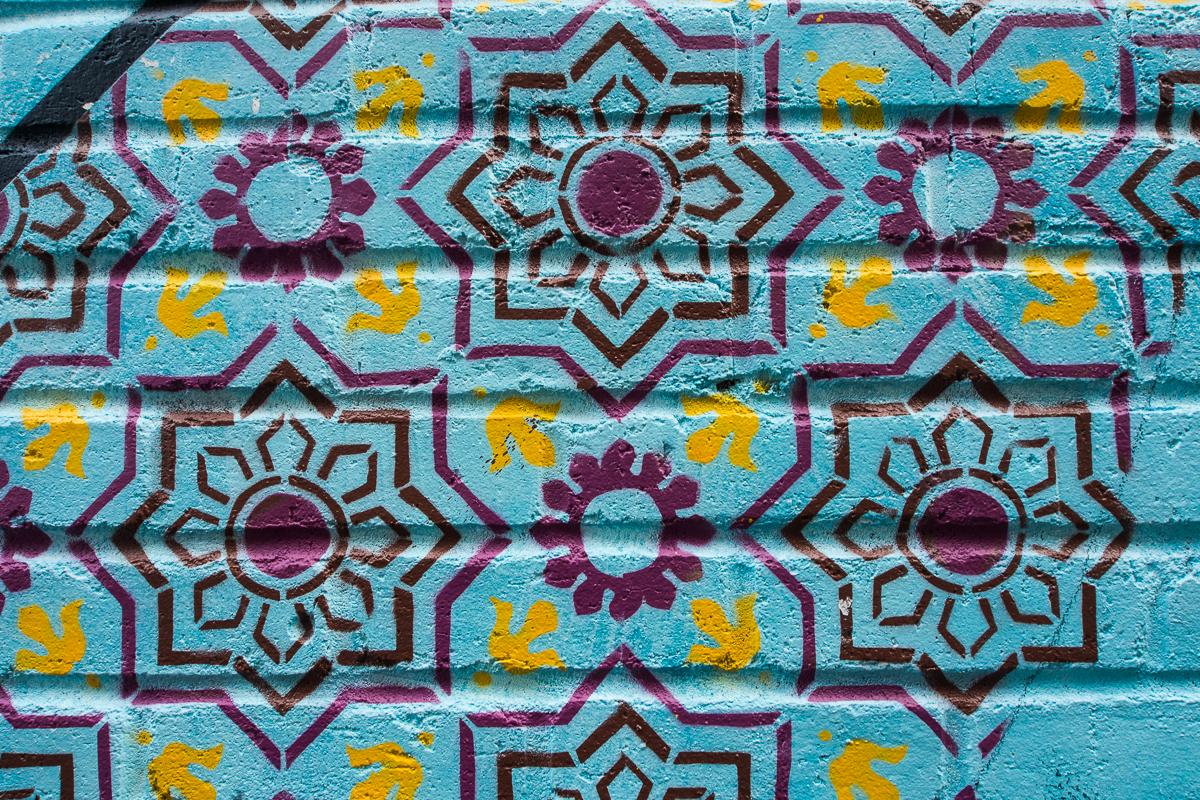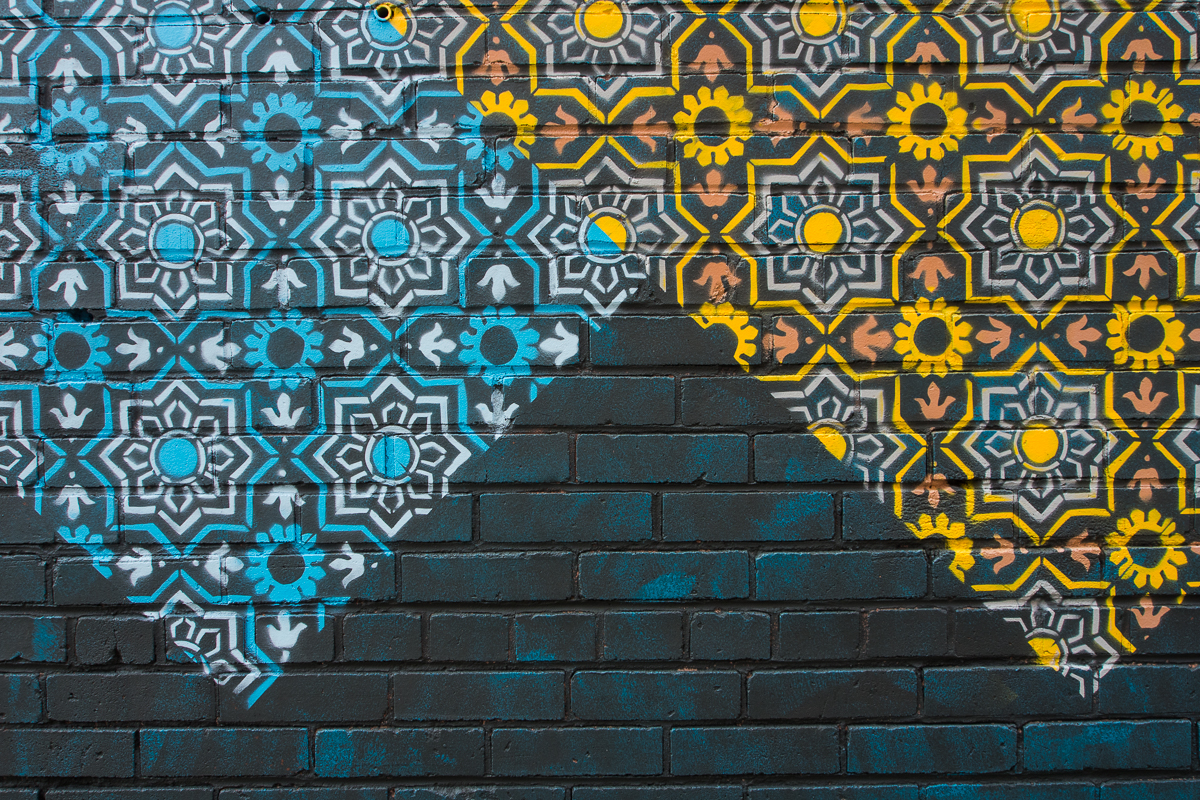 MONTREAL "Follow the eye" is a two part mural situated at Berri / Villeray & Faillon - 2016
The streets of the Caribbean coast of Colombia offers walls destroyed by time, moisture, heat and violence. More than a figurative intervention, I wanted to incorporate to walls those frames that follow me around the world. Another layer of life into those walls.